The Fertile Crescent
Steam Multiplayer Demo and Tournament!
---
We're thrilled to invite you to Crescent Cup Year 1 Arena Wars 3, a community-driven tournament for TFC: The Fertile Crescent, which is coming together with a Multiplayer Beta release on Steam right now!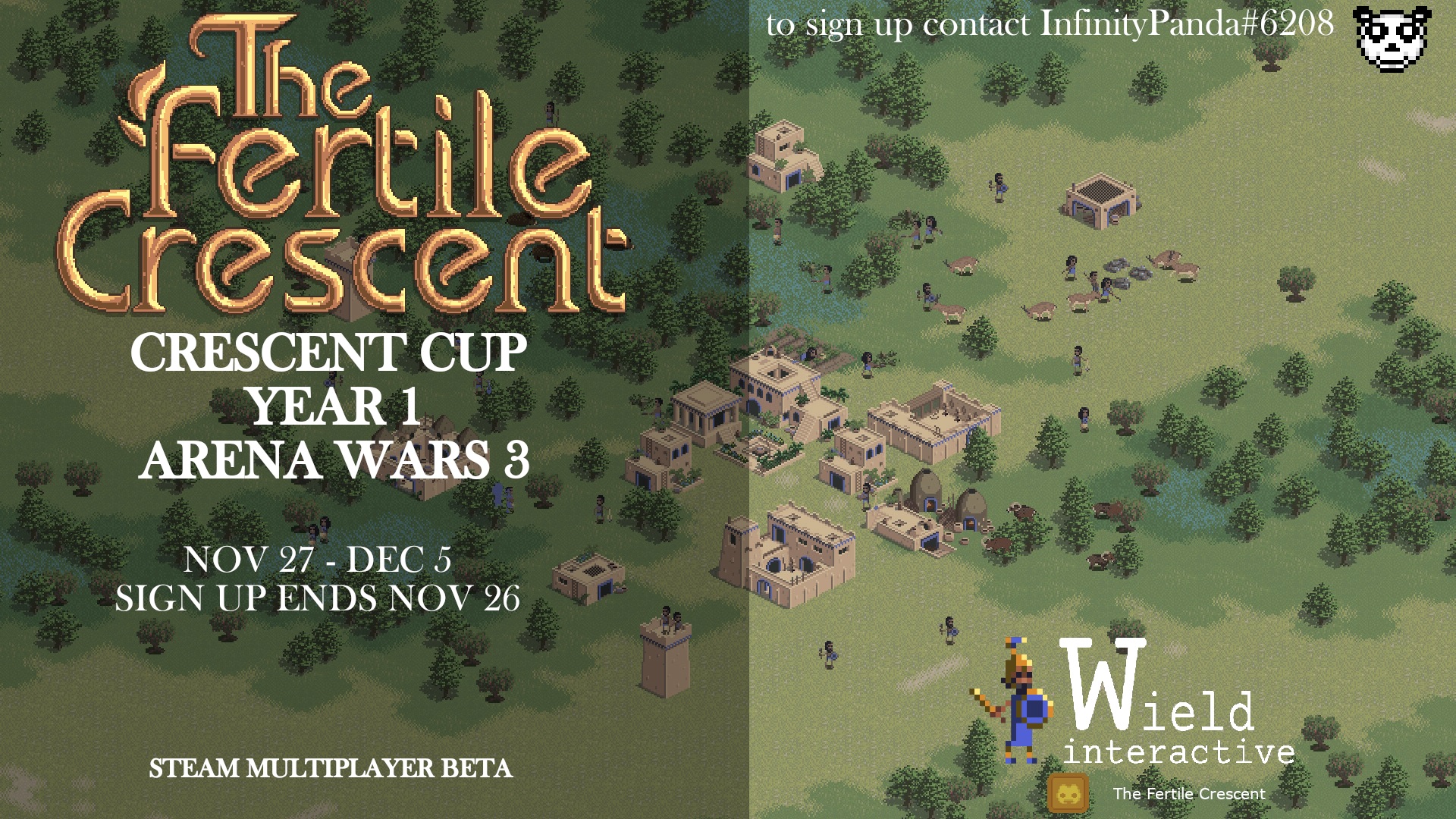 The tournament will start on the 27th of November and will last for 8 days. We are going to reward the 4 best players with 4 keys to the full release of TFC!
Sign up now with the form below*, and take part in the ancient battle of civilizations!
Sign up for the tournament here
https://bit.ly/ArenaWars3SignUp
*Registration to the tournament ends by the 26th of November.
TFC: The Fertile Crescent Multiplayer Demo
Try out our latest multiplayer build that has new, polished artwork, a fresh Spectator Mode, and a whole bunch of improvements and bug fixes.

Grab the Multiplayer Demo from our Steam page:
https://store.steampowered.com/app/1674820/TFC_The_Fertile_Crescent/

It is worth noting that the tournament only takes place on the Steam platform!