The Fertile Crescent
We're happy to announce Crescent Major 2, a tournament held by the Discord community, on July 3rd at 9 pm GMT (UTC +0).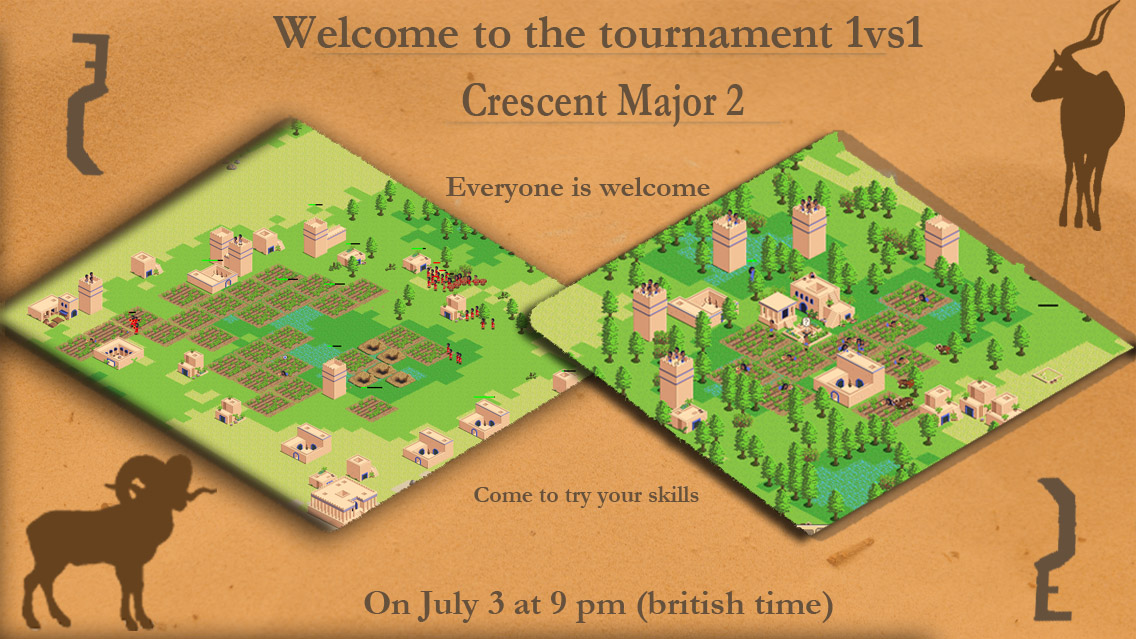 Anyone are very welcome to sign up, no matter the skill level! :)
Games will be streamed. Even if you don't want to play, feel free to join as a spectator and have a chat with the friendly community.
How to sign up!
Join our friendly Discord community and DM Infinity Panda with your country: https://discord.com/invite/9nGpUe2
You can sign up until 2nd of July.